---
we offer an integrative approach to your health
We listen, consult, and care.

We find balance through understanding the language of your mind, body and spirit.
​
Let ancient wisdom find the answer to your health today.
---
Listen, I know how you feel. I get it. This Acupuncture thing is a little strange. Yeah, it is different than what we grew up with but, it's so incredibly interesting at the same time! I mean, it's been consistently used in healing for a long time, and there is ALOT of wisdom in understanding concepts like yin and yang, and the five elements, and how these forces interact with our existence. Our bodies require balance for optimal performance, modern medicine calls this homeostasis, ancient wisdom in Chinese Medicine calls this the balance of yin and yang, the synergy of the 5 elements, or just simply, balance. Often, life pushes and pulls us to one extreme or the other, creating imbalance. Traditional Chinese Medicine and Acupuncture does well in restoring balance. We use an integrative approach to your health, ancient wisdom harmonized with our modern medical knowledge of the human body. We've found this approach to benefit our patients greatly. We are so happy you are here! Feel free to read on, there is vast wisdom on these pages!

---

What is Acupuncture? Traditional Chinese Medicine, including Acupuncture, is a complete medical system that has diagnosed, treated, and prevented illness for over 3000 years in written records, perhaps longer in oral tradition. While Acupuncture can relieve pain, remedy chronic conditions, and balance emotions, it can also enhance recovery, strengthen immunity, and the capacity for pleasure, work, and creativity through a better sense of balance and well-being. Each human being is seen as an individual, a garden in which doctor and patient together strive to cultivate health. Traditional Chinese Medicine uses Acupuncture, Herbs, Nutrition/Lifestyle Counseling, and Massage to help restore and sustain health.

---
In addition to providing private, one-on-one acupuncture in a professional, yet serene treatment room atmosphere, we also offer Accessible, Affordable Community Acupuncture in a relaxed, group setting. The sliding-scale fee of $15 - $45 per treatment allows for many more patients to utilize the benefits of consistent acupuncture without burdening them financially. No proof of income required! Safe, effective, affordable acupuncture care that EVERYONE can access.

---

"A global shift is under way and people are sensing it involves a deeper connection with their heart. This desire for more heart connection is a growing movement, one that people are drawn to by a nudge from their own intuition or conscience to listen to their hearts more and to connect with their inner guidance. The voice or feelings of the heart have been referred to in writings and teachings throughout the millennia. HEARTMATH exists to help individuals, organizations, and the global community incorporate the heart's intelligence into their day-to-day experience of life." (HeartMath's vision at www.heartmath.org) Stress levels recede, energy levels increase and our brain and what HeartMath calls the "heart brain" work together. It is a state of optimal clarity, perception and performance. HeartMath tools and technology have been scientifically proven to help us achieve personal coherence. Try HeartMath. Learn it here, take it with you where ever you go.

---
* Military Veterans AND their spouse receive an Initial Consultation for our sliding scale fee of $15-$45 ($90 typically), which includes your first treatment! And ALL follow-up treatments are on our sliding scale for veterans as well. ​We appreciate and love those who have sacrificed so much!
---
ALL PATIENTS: PLEASE NOTE THAT WE HAVE 2 LOCATIONS TO SERVE YOU. WHEN BOOKING YOUR APPOINTMENTS, PLEASE MAKE A NOTE REGARDING THE LOCATION FOR WHICH YOU ARE BOOKING. YOUR APPOINTMENT REMINDERS WILL ALSO CONTAIN THE ADDRESS FOR YOUR APPOINTMENTS!
---
PLEASE NOTE: * NEW Patients & existing patients who haven't been seen in clinic in over 6 months, ​will need to book
​ a "PRIVATE CONSULTATION" for the 1st visit back with us.
Appointments:
Tallahassee Community Acupuncture
250 Pinewood Drive location

Appointments:
Tallahassee Chinese Medicine
​& Community Acupuncture
1837 Buford Court location
---
Order Professional-Grade Traditional Chinese Medicine Herbal Formulas and Nutritional Supplements
at our online pharmacy, Fullscript.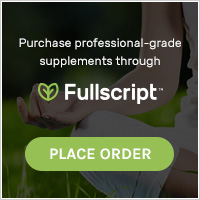 ---
Our #1 goal is to provide professional, compassionate healthcare that fits your individual needs. That is why we now offer two options for your healing journey. A more comprehensive approach for more complex health challenges (Fertility, GI issues, Migraines, severe pain, etc), choose Private Consultation ($90 / 90 minutes total time), or a Community Consultation ($45 / 60 minutes total time) which is quick, and to the point for a more straight-forward situation (Stress, Headaches, Low Back Pain, mild to moderate pain, etc.).
First Let's

Consult

What to expect:

Before your visit.
Patients generally keep their clothes on during acupuncture treatment in our clinic so please wear comfortable and loose fitting clothing if possible. You will feel better and the treatment is more effective if you eat something within four hours of your scheduled appointment. Also, avoiding caffeine drinks including coffee prior to treatment is recommended.

We observe a 24-hour appointment cancellation policy.

On your first Visit.
Step into our Clinic; make yourself comfortable in one of the chairs near the front desk. We will assist you as soon as we are able.

If you haven't already filled out the New Patient onboarding forms online, you will be given a questionnaire to fill out and a consent form to sign. This will take about 15 minutes. To expedite your appointment and allow for more discussion, please look for a second email to complete the questionnaire and consent forms prior to your visit. Your first appointment will include your first acupuncture treatment.

Your practitioner will join you for a consultation to go over your health history with you and ask some detailed questions about your health concerns and overall lifestyle. We will examine your tongue and analyze your pulse which are ancient Chinese medicine diagnostic tools. We listen to what your body is telling us and design an acupuncture treatment strategy for your individual state of balance.

Acupuncture Needles.
Very thin disposable acupuncture needles are used. Needles are inserted with as little discomfort as possible. Your treatment time will range from 15 to 45 minutes, depending on your diagnosis.

---

Now let's

Treat

How it works:

Individualized assessment.

Traditional Chinese Medicine physicians (Acupuncturists) assess a person's health by observation through the pulse, the color and form of the skin, tongue, and body type. This information combined with your health history and current health concerns are interpreted, including physical, mental, emotional and spiritual context, developing your diagnosis in what Chinese Medicine terms, a pattern. Your specific pattern diagnosis determines what medical modalities are utilized such as Acupuncture, Herbs, HeartMath Interventions, Nutrition/Lifestyle counseling, and/or Massage, or if necessary, a referral to a specialist.

It would be more precise to say that acupuncture treats Qi (chee) and Blood, Yin and Yang, and imbalance in your body, but this may not necessarily translate to a specific Western diagnosis. In our clinic, we have had success in most chronic conditions such as Infertility, Back and Neck pain, Digestive Issues including IBS & Diarrhea or Constipation, Headaches/Migraines, Women's Health including menstrual-related imbalances, Menopause, and Mental Emotional Imbalances including Depression, Anxiety, and PTSD.

The World Health Organization of the United Nations has found many conditions for which acupuncture is considered a viable option for care.

Infections

​Colds and Flu
bronchitis
hepatitis

Internal

​hypoglycemia
asthma
high blood pressure
ulcers
colitis
indigestion
hemorrhoids
diarrhea
constipation
diabetes

Eye/Ear/Nose/Throat

​deafness
ringing in ears
earaches
poor eyesight
dizziness
sinus infection
sore throat
hay fever

Skin

​eczema
acne
herpes
​shingles

Musculo-Skeletal and Neurological

​arthritis
neuralgia
sciatica
back pain
bursitis
tendonitis
neck pain
Bell's palsy
trigeminal neuralgia
headaches
stroke
cerebral palsy
polio
sprains/strains

Reproductive

​impotence
infertility
PMS
Pelvic inflammatory disease
vaginitis
irregular period and/or cramps
morning sickness

Mental/Emotional

​anxiety
depression
stress
insomnia

---

Ready, set, go

Maintain

What now?

Lifestyle awareness.
Now that we've acheived balance through our acute treatment plan, it's up to you to maintain the results. Follow the nutrition and lifestyle advice we've discussed in your treatments, set up regular maintenance acupuncture treatments, and live optimally with the wisdom you now own.

Traditional Chinese Medicine views people as ecosystems, seeking to improve our capacity to balance and cultivate our resources (Qi). Through a regular maintenance treatment schedule, varying from individual to individual, acupuncture can minimize the erosion of our mind, body, and spirit, maximizing the flow of vital nutrients needed for our bodily functions, and if needed, help maintain balance in the more demanding phases of life.

Often we only think to intervene when symptoms arise, whereas acupuncture attempts to anticipate problems by sustaining an optimal internal environment. By correcting excesses or deficiencies, resolving stagnation, and promoting optimal health, acupuncture can help prevent and/or minimize greater problems down the road.

​

---
TCMCA is ADA compliant, please ask for assistance by phone or text if needed reading or understanding anything on our website or in our clinics. We strive to include everyone in receiving the wonderful benefits of all our services.